Modern Workforce Program
Our MWF Program is divided into 3 tiers. These are designed to take the learner through a modern and practical experience of training that will guarantee they are ready for all possible revenue grabbing outcomes today and in the future. The old way of learning is dead, sadly the institutions don't want to adapt.
MWFLevel 1
Our goal here is to transform the learner's old education mindset. The learner is trained on soft skills to help them know who they are and how to relate with others, the 4Cs. They also learn modern business tools and techniques relevant to today's job market.
MWF Level 2
Based on our level 1 unlearning and orientation results, the learner now chooses a particular skill module from our offerings and dive deeper to adopt the techniques and tools needed to demonstrate this skill anywhere. This is conducted in a Caasitech controlled environment.
MWFLevel 3
You do not graduate from the MWF per se, the learner is expected to demonstrate their adopted skills in an uncontrolled environment and get feedback or an attestation. We have developed several Level 3 programs to guarantee all learners a job or Career experience.
A Unique, Localized Approach to Online Skills Learning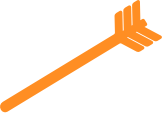 Caasitech Modern Workforce Online
There is a plethora of online training programs internationally, but are there really localized, targeted to the people who are subscribing for them? At Caasitech we preach the gospel of skills, so we've ensured our online training programs have all the right features, tools and parameters to ensure the learner actually adopts their intended skill.
The MWF Online has a hybrid delivery for certain packages but has no Level 3 because it is targeted for professionals or those who are outside our influence of Level 3 activities but want to learn new skills.